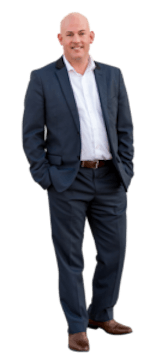 Hello My name is Mike Andrew, I live in Beaumont, AB with my Beautiful wife Barb, we have two great children Kaitlyn and Kody. I am born and raised in Beaumont and have been a Realtor since 2004. In my spare time I enjoy Playing golf when ever or where ever I can and have been a member at the Coloniale Golf club since its opening in 1993. I also love hockey playing and watching, I am part of the Alumni group of the Beaumont Chiefs Junior B team here in town, and a season ticket holder to the Edmonton Oilers.
I have been in the sales or Service industry since I was 14 years old. I love meeting new people and helping friends, family and new customers with one of the largest investments of their lives. I take pride in great customer service, as I know I wouldn't be where I am with out such great clients and friends.
I am truly one of the, " lucky ones" thats gets to wake up everyday knowing how much I love what I do. Growing up just outside of Edmonton it has been very exciting watching both the city and my town grow so much over the past 14 years. I cannot wait to see what the future holds!